We "MANSI INSTRUMENTS ", are pleased to introduce our salves as one of the rapidly expanding business house situated at Ahmedabad, Gujarat, India. We "MANSI INSTRUMENTS " are dealing in the entire range of Electronic, Mechanical, Electro - Mechanical Weigh Bridges & Weighing Scales. manufacturing Unit at Ahmedabad, Gujarat, India. We are manufacturing all types of Weigh Bridges & Weighing scales ,Material Handling Equipments , Weighing & Industrial Automations under the brand name
" MANSI " .
MANSI INSTRUMENTS is a leading manufacturer and supplier of Weigh Bridges ,mobile weighbridge, electro-mechanical weighbridge,mechanical weighbridge, electronic scales, mechanical scales, Weighing scales, Material Handling Equipment, Weighing & Industrial Automations in India. We put in our best efforts to provide most innovative products to give our customers the utmost satisfaction of quality at competitive prices. Our weighbrigde, electronic weighbridge, mechanical weighbridge, electro-mechanical weighbridges, mobile weighbridge, mechanical scales, electronic scale, weighing & industrial automation ,hydraulic equipment, drum equipments, aluminum ladder, platform truck, hand truck, crane, hoist & wheels, cylinder truck are the best quality products which can satisfy the small, medium & heavy industries & bulk material handling requirements of various industries like engineering, manufacturing, pharmaceuticals, chemicals, textiles, petroleum, bulk drugs, sugar, steel, power, food processing,  paper and printing units. All this products are manufacturing Unit at Ahmedabad, Gujarat, India under the brand name " MANSI ". Our Product are as per OIML/ NTPE standards. ' MANSI ' is having capacity and enough man power to cater the manufacturing of weighbridge as per Client'ustomer's requirement.

The cornerstone of our success lies in a preactive management & excellent product quality. We take care to implement the best industry standards to provide total customer satisfaction. Our services reflect our integrity, innovation, passion, respect and excellent performance for our clients. We have a team of highly experienced and qualified engineers to cater the needs of our valuable customers which has helped us to evovle as a trusted brand all over the country. The value of our products is defined through our commitment to customers which includes product design, technical support & after sales support.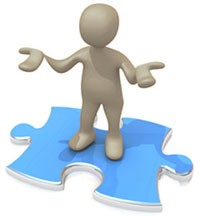 Mobile weighbridge ( Movable WeighiBridge)
Electronic weighBridge
Mechanical Weighbridge
Electronic weighing Scale
Mechanical weighing Scale
Crane , Hoist & Wheels
Industrial Automation
Weighing Accessories
Weighing Autamation
Hydraulic Equipments
Alluminium Ladders
Drum Equipments
Platform Trucks
Hand Trucks

A Mansi Instruments, our business operations are led by. Mr. Fulesh Patel. His valuable industry experience as well as process expertise guides our team in successfully understanding and meeting the specific demands of our customers. Further, the service support provided by experienced industry professionals also allows us to deliver end products in exact specifications as demanded by the customers.

Today, our team of dedicated workers also helps us in Automation & Material Handling Equipment. Our special turnkey approach to client's needs also helps in saving time & money of the clients. Further, the competitive prices of the end products being offered also help us in maintaining better coverage of the Indian markets.

Our Mission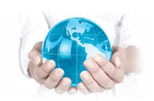 "Our mission is to provide innovative products that meet our customer's needs by supplying high quality material handling equipments at a competitive price. The combined talents of every employee will ensure our customer's specifications are met and their expectations are exceeded. "
Our Vision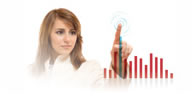 "Our core values are integrity, respect, imagination, innovation and passion. Our service is the value that bridges our past & future. It reflects our reliability, quality and excellent performance for our clients and our goal is to create."